Shortly after Steven and I started dating his famly was in San Fransico, California for his brother's, Brad, graduation from Standford and his babys blessing. Steven was packing to leave the next morning, looked at me and said "Wanna come?". I said yes, not thinking that I would really go. 7 o'clock the next morning we were on our way to Vegas with his grandparents to catch a plane! Here are pictures from our trip!! :)
Right when we landed we went to get some seafood by the ocean! Just met the family, yeah. Very nerve racking for me!
Stevens brother and wife.
Lacey and Brandon.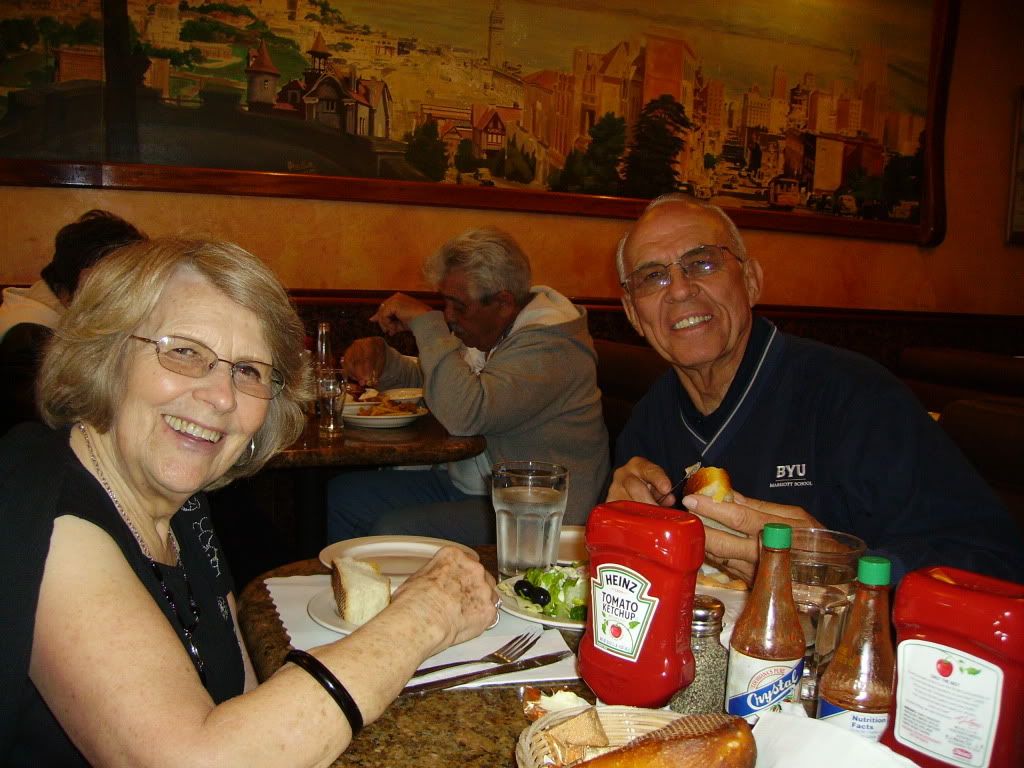 His cute grandparents!
Grandma and Grandpa Broadhead.
Stevens mom and dad.
Kristi and Chuck.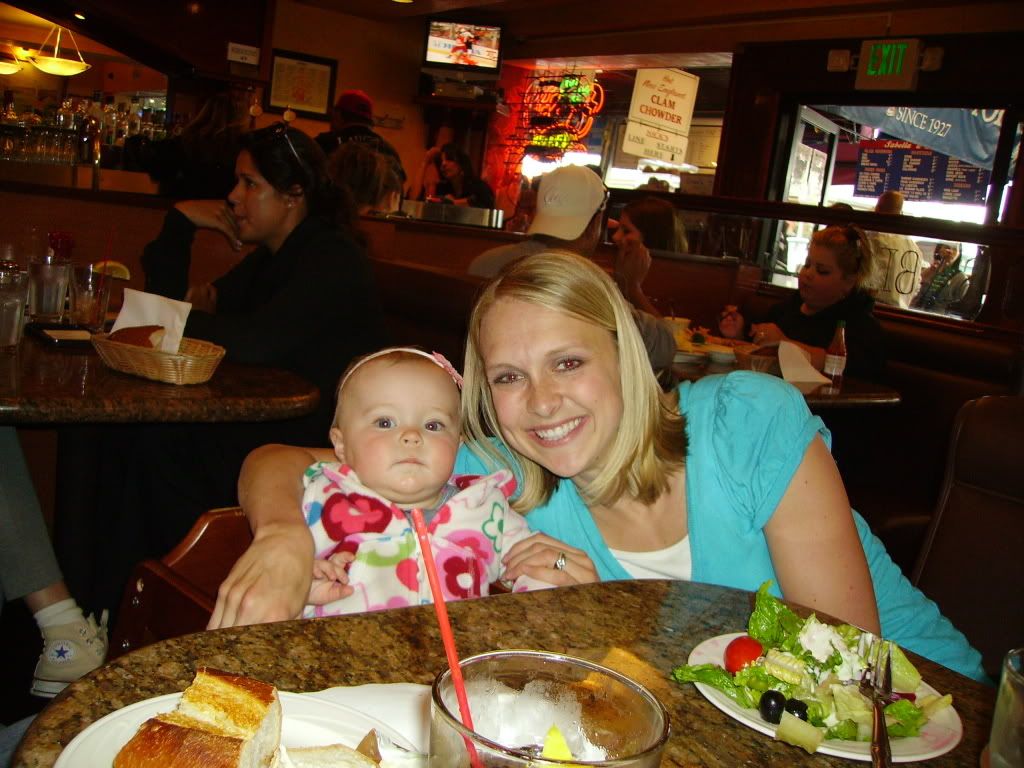 Stevens sister and her daughter.
Mya and Marci.
Steven and I.
Ice cream was delicious.
And by the look of my face it was sour, too.
Everyone. :)
Steven really has such an amazing family!